Maps of Grith

---
Berythea
Happen's First Journey: Leaving Irelian Peninsula


Thanks to Matt Samson for creating most of the elements used to create the journey maps.

Happen's First Journey: Pury to Aeriskenn


Thanks to Colsen Thissell for the sea dragon.
Aeriskenn Fairgrounds
Includes Cor's line showing the way to Dunkler Stern's caravard, and Nora's written notes to herself. Thanks to Jessica Khoury at Lizard Ink Maps.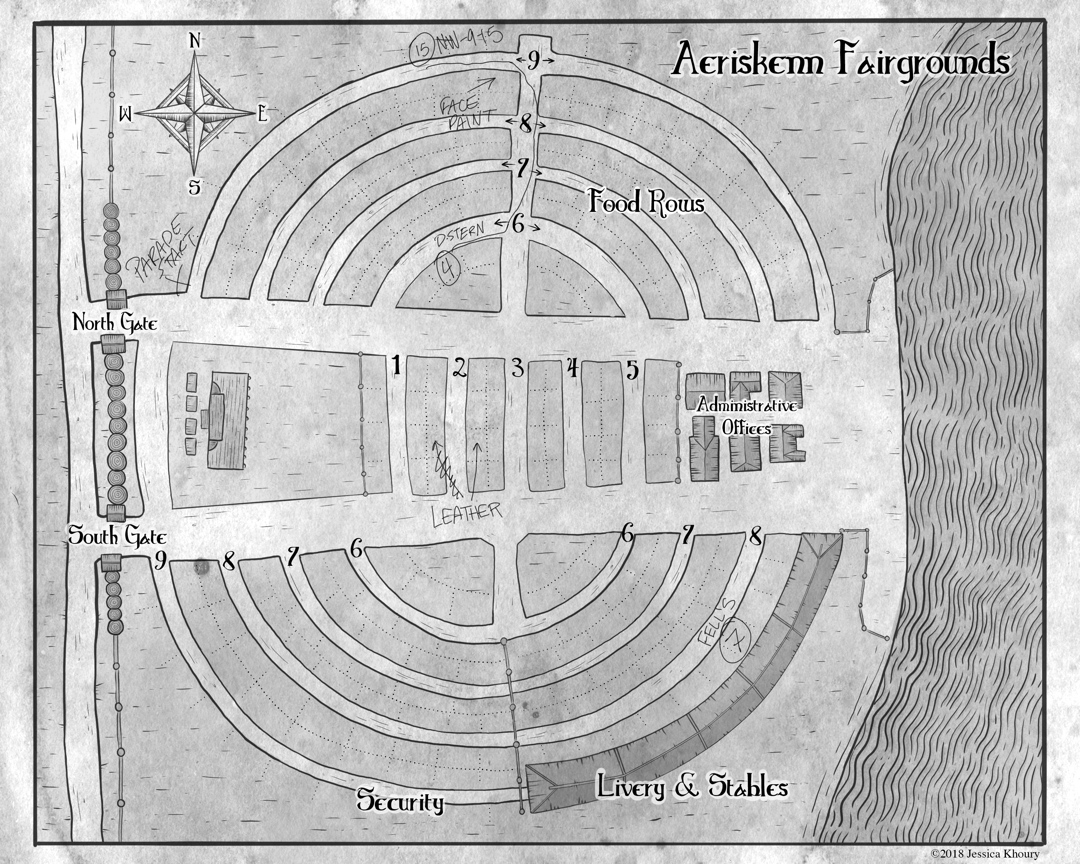 ---
Subscribe to my newsletter for quarterly updates about my current work, and exclusive bonus content about the characters and settings from the Lightfeeder Menace series.
---
---